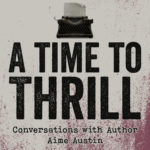 Welcome to A Time to Thrill. This month I have a fascinating conversation with Rachael Herron. In addition to being a romance author, she's the-host of the podcast, How Do You Write. Rachael's super fun. It's a great and lively conversation.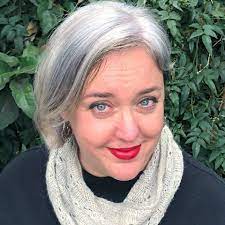 Twitter http://twitter.com/rachaelherron
Instagram https://www.instagram.com/rachaelherron/
Website https://rachaelherron.com/
Facebook https://www.facebook.com/Rachael.Herron.Author
Goodreads http://www.goodreads.com/author/show/3024739.Rachael_Herron
In this episode, we made a lot of references. See below for more info.
Show notes:
How Do You Write – Rachael's Podcast
(my episode: Aime Austin on Avoiding Head Hopping in Fiction)
Stolen Things – R.H. Herron
Hush Little Baby – R.H. Herron
Girl A – Abigail Dean
Karin Slaughter – Grant County Series
The Searcher – Tana French
Sophie Littlefield
Val McDermid
The Glass Castle – Jeannette Walls
An Education – Tara Westover
Hillbilly Elegy – J.D. Vance
Jennifer Traig
Ravelry
The East Bay Depot for Creative Reuse
Afterthought Heel
Brene Brown – Rising Strong – Braving the Wilderness
Married to Mom
Why Fish Don't Exist
The Secret Life of Groceries
Fed Up with Lunch
What Happened to You?
The Boy Who Was Raised as a Dog
The Teenage Brain
Pack Up the Moon
Rachael Herron is the internationally bestselling author of more than two dozen books, including thriller (under R.H. Herron), mainstream fiction, feminist romance, memoir, and nonfiction about writing. She received her MFA in writing from Mills College, Oakland, and she teaches writing extension workshops at both UC Berkeley and Stanford. She is a proud member of the NaNoWriMo Writer's Board. She's a New Zealand citizen as well as an American.