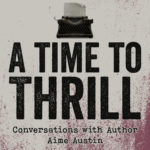 Welcome to A Time to Thrill. In this episode, I got to have a great conversation with author New York Times Bestselling Author Evelyn Adams. She's one of my absolute favorite people. Over the last couple of years, her love and support have been invaluable. We should always be graced with friends like her. Here are the show notes: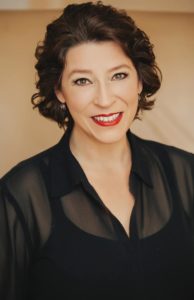 Feels Like Home (Evelyn's first published book).
Deposition and a Dare (Evelyn's RITA® nominated book).
Cocktails and a Kiss (Evelyn's latest romance).
During the show, we talk about a lot of industry stuff. There are two people who I feel I should mention. First, Evelyn mentioned Writing For Your Id. Several years ago author and professor Jennifer Lynn Barnes gave this talk at a Romance Writers of  America conference. It's one of the best talks in the history of the conference. Also, both Evelyn in this episode and Nancy Warren in a previous episode have mentioned a talk Theodora Taylor gave in November of 2020. It was about universal fantasies and it was given at the (virtual) 2020 Romance Author Mastermind conference. It was hands down one of the best presentations about storytelling and relating to an audience.