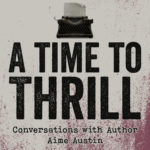 Welcome to A Time to Thrill. This month I have a wonderful conversation with Mia Hopkins. In addition to being a romance author, she's the co-host of the podcast, The Baker's Notebook. The joy of the last few months had been my ability to bring these conversations with my favorite creators to you. I know that you will enjoy Mia as much as I.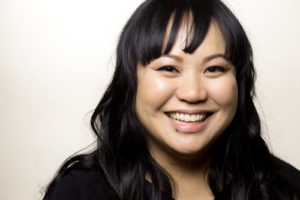 Twitter https://twitter.com/miahopkinsxoxo
Instagram https://www.instagram.com/miahopkinsxoxo/
Website https://www.miahopkinsauthor.com/
Facebook https://www.facebook.com/miahopkinsxoxo/
Amazon https://www.amazon.com/Mia-Hopkins/e/B00BBSHK3U/
BookBub https://www.bookbub.com/authors/mia-hopkins
In this episode, we made a lot of references. See below for more info.
Show notes:
The Baker's Notebook – Stacie and Mia's podcast
Homeboy Industries
Why Work When You Can Procrastibake – New York Times article featuring Mia
Lorelei James Blacktop Cowboys Series
Jenn LeBlanc – Romance Author and Photographer
Jennifer Haymore – Historical Romance Author
Beth Yarnall – Romantic Suspense Author
Anne McCaffrey – Science Fiction Author
Johnny Tremain – American Revolution themed novel
Julie Garwood – Historical & Contemporary Romance Author
Mia Hopkins writes lush romances starring fun, sexy characters who love to get down and dirty. She's a sucker for working-class heroes, brainy heroines, and wisecracking best friends. Her award-winning books have been featured by many publications including The Washington Post, USA Today, and Entertainment Weekly. She lives in Los Angeles with her family.